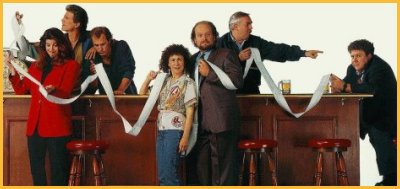 ---
September 30, 1982 - May 20, 1993
NBC Situation Comedy - 269 Filmed Episodes

Cast:
| | |
| --- | --- |
| Sam Malone: | Ted Danson |
| Diane Chambers: | Shelley Long |
| Carla Tortelli LeBec: | Rhea Perlman |
| Earnie "Coach" Pantusso: | Nicholas Colasanto |
| Norm Peterson: | George Wendt |
| Cliff Clavin: | John Ratzenberger |
| Dr. Frasier Crane: | Kelsey Grammer |
| Woody Boyd: | Woody Harrelson |
| Rebecca Howe: | Kirstie Alley |
| Dr. Lilith Sternin: | Bebe Neuwirth |
| Eddie LeBec: | Jay Thomas |
| Robin Colcord: | Roger Rees |
| Kelly Gaines: | Jackie Swanson |
| Paul: | Paul Willson |
| Phil: | Philip Perlman |
| Evan Drake: | Tom Skerritt |
| Mark: | Mark Arnott |
| Tim: | Tim Cunningham |
| John Allen Hill: | Keene Curtis |
| Tony: | Tony DiBenedetto |
| Mr. Gaines: | Richard Doyle |
| Steve: | Steve Giannelli |
| Larry: | Larry Harpel |
| Nick Tortelli: | Dan Hedaya |
| Joe: | Michael Holden |
| Annie Tortelli: | Mandy Ingber |
| Loretta Tortelli: | Jean Kasem |
| Jack: | Jack Knight |
| Alan: | Alan Koss |
| Ludlow Tortelli: | Jarrett Lennon |
| Hugh: | Hugh Maguire |
| Al: | Al Rosen |
| Pete: | Peter Schreiner |
| Esther Clavin: | Frances Sternhagen |
| Paul (1983): | Paul Vaughn |
| Anthony Tortelli: | Timothy Williams |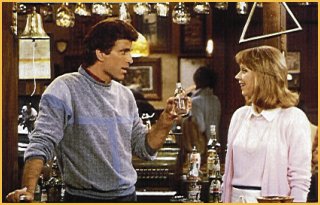 The witty gang at a Boston bar called Cheers provided
the focus of this comedy. Sam was the owner and
bartender, a tall rugged and rather self-assured man
with a knack for good conversations, an eye for the
ladies, and an interesting past. Once a pitcher for
the Boston Red Sox, he'd had a bout with alcoholism
but was sworn off the stuff for good. Helping him out
behind the great oak bar was Coach, a kindly,
absentminded manager who regaled the customers with
his experiences. Carla was a wise-cracking waitress,
while Norm (an accountant) and Cliff (the mailman)
were regular patrons. Into this bastion of locker-room
chatter came Diane, a bright, attractive graduate
student whose interests leaned toward the arts.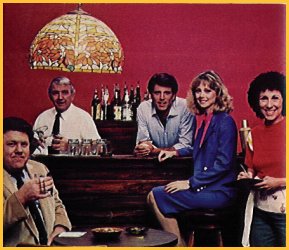 Jilted by her finance she was in need of immediate
employment. Sam hired her for the only job she was
qualified to do, that of waitress. She despised Sam
at first, and the barbs flew thick and fast, but in
time a romantic attraction grew. Their off-again,
on-again romance lasted only about a year until
Diana found a new boyfriend in obnoxious, insecure
psychologist Frasier Crane. Unable to get Sam out of
her mind, Diane jilted Frasier and eventually returned
to working at Cheers. Meanwhile in 1985 Coach passed
away, and a new bartender joined the ensemble. Young
Woody Boyd, a naive farmboy from Indiana. In 1987
Diane announced she was leaving to write her
long-awaited novel. Sam then sold the bar and
embarked on an around-the-world trip in a sailboat,
but the boat sank and he was soon back looking for
a job at the establisment he once ran. The new
manager Rebecca, a buxom, determined lady who
took him in, but only on her terms. Sam would
eventually regain control of Cheers and
haughty Rebecca was demoted to barmaid.
PHOTO GALLERY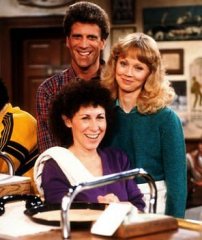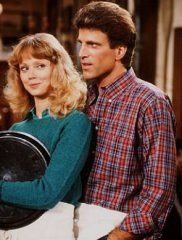 Click HERE to download theme song.
(Theme song provided by Todd Fuller's Sitcoms Online.)



Click HERE to purchase Cheers videos!
---

Cheers Message Board
From Todd Fuller's Sitcoms Online

Cheers
From The Museum of Broadcast Communications

Cheers
From TV.com

Cheers
From Wikipedia

Cheers
From Vince Waldron's Classic Sitcoms

Cheers Central
By Todd Fuller

Cheers, where everybody knows your name!
By Chrisitne

Episode Guide
From EpGuides.com

KelseyLive.com
Official Website of Kelsey and Camille Grammer
These links were last tested March 2001.
---
Check out these classic TV Guide covers...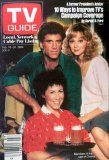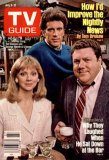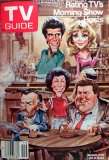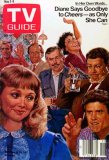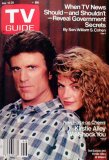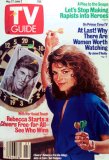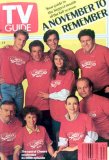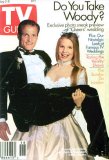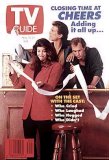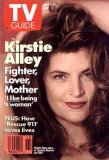 ---