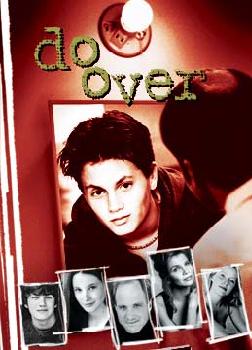 ---
Premiered Thursday, September 19, 2002 @ 8:30 P.M.
WB Situation Comedy

Cast:
| | |
| --- | --- |
| Joel Larsen: | Penn Badgley |
| Cheryl Larsen: | Angela Goethals |
| Isabelle Meyers: | Natasha Melnick |
| Bill Larsen: | Michael Milhoan |
| Karen Larsen: | Gigi Rice |
| Holly Kent: | Melinda Sward |
| Pat Brody: | Josh Wise |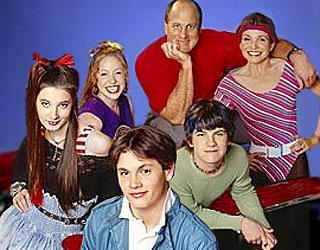 Newton, Massachusetts was the setting for this fantasy
comedy, one of two "back to the future" failures that debuted
in the fall of 2002. Joel Larsen was an unhappy, unmarried
34-year-old salesman whose life changed completely when
his sister, Cheryl, accidentally used the defibrillation panels
from an EMS van on his head. When Joel woke up, it was
1981 and he was a 14-year-old who knew what would happen
over the next 20 years. He was all too aware of the problems
that would beset his family. Cheryl was a rebellious teen whose
future drug abuse would mess up her life, and his parents
were on the road to divorce. Bill, his dad, was an unromantic
chauvinist pig who didn't want anything to change, while
Karen, his mom, was enthusiastic and creative and stifled
by her husband's lack of interest in her ideas. Joel had
two close friends at school--Isabelle, the intellectual, and
Pat, to whom he had confided his secret. Holly was the
sexy girl he was too shy to ask out. Pat wanted Joel to take
advantage of his knowledge of the future but Joel just
wanted to change things for the better. He won a class
election that he had originally lost, prevented the teacher
who broke up his parents' marriage from hitting on his mom,
tried to save Cheryl from a succession of bad relationships
and encouraged his mom when she wanted to start her
own business. Much of his time was spent trying to keep
his parents' marriage together by getting Bill to show more
interest in Karen. Do Over was narrated by adult Joel.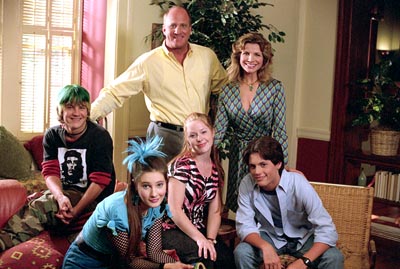 Click HERE to download theme song.
(Theme song provided by Todd Fuller's Sitcoms Online.)



Click HERE to purchase TV books and videos!
---

Episode Guide
From EpGuides.com

Do Over
From TV.com

Do Over Message Board
From Todd Fuller's Sitcoms Online


These links were last tested October 2002.