---
October 8, 1988 - June 17, 1995
NBC Situation Comedy - 170 Filmed Episodes

Cast:
| | |
| --- | --- |
| Dr. Harry Weston: | Richard Mulligan |
| Barbara Weston: | Kristy McNichol |
| Carol Weston: | Dinah Manoff |
| Nurse LaVerne Todd: | Park Overall |
| Charley Dietz: | David Leisure |
| Patrick Arcola: | Paul Provenza |
| Emily Weston: | Lisa Rieffel |
| Dr. Maxine Douglas: | Marsha Warfield |
| Jeffrey Millstein: | Edan Gross |
| Sophia Petrillo: | Estelle Getty |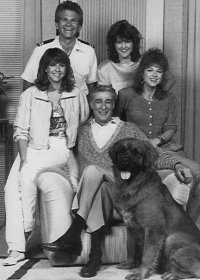 This spinoff from The Golden Girls was about a
pediatrician whose wife, Libby, had died about
a year before the show began, and whose children
were grown. But his nest did not stay empty for
long. Both eldest daughter Carol, a neurotic
divorcee, and middle daughter Barbara, a self-
assured undercover cop, came home to live. LaVerne
was the tart-tongued, prescient nurse with a
pronounced Arkansas drawl, and Charley, the
obnoxious, skirt-chasing neighbor who worked on
a cruise ship but never seemed to be away. He
dropped in regularly to mooch food from the
Weston kitchen and trade jibes with Carol.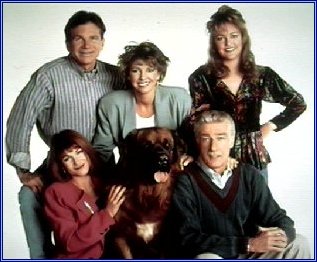 Harry fretted and fussed over his daughters'
love lives, as well as his own, finding the most
sympathetic ear from his enormous dog, Dreyfuss.
Other best buddies were the kids with
whom he bantered at the office.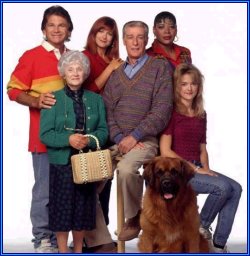 Click HERE to download theme song.
(Theme song provided by Todd Fuller's Sitcoms Online.)



PHOTO GALLERY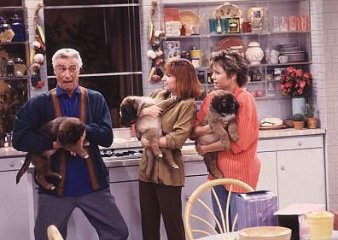 Click HERE to purchase TV books and videos!
---

Empty Nest
From The Internet Movie Database

Empty Nest
From TV.com

Empty Nest
From Wikipedia

Empty Nest Online
Fan Site / Author Unknown

Empty Nest Message Board
From Todd Fuller's Sitcoms Online

Episode Guide
From EpGuides.com

Kristy McNichol en ik
By John

Meet David Leisure
By Freedom Publishing Co.
These links were last tested May 2001.
---
Check out these classic TV Guide covers...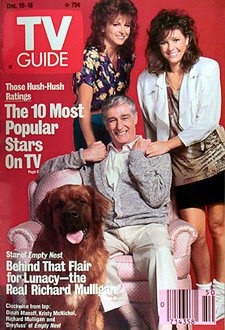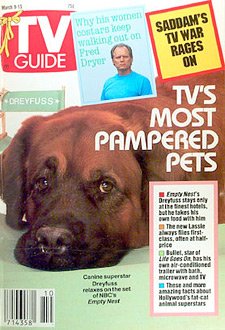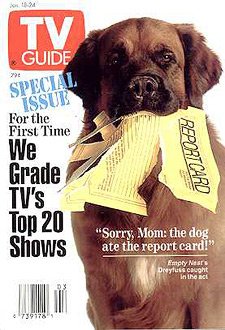 ---